Teams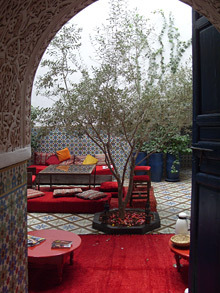 In team coaching the focus is above all on things often neglected in everyday working life: the nature of collaboration, team spirit, resolving discord and discussions to improve collaboration. The approach can vary, depending on the external trigger:
You lay the foundations for future collaboration in a newly formed team or a restructured department
You 'go into retreat' and optimise the existing collaboration, take stock and initiate the necessary changes
You and your team are constantly accompanied for an extended period, to facilitate a targeted approach to current problems and so as to address major topics.
Typical objectives of a team coaching are:
Developing cooperation and communication within the team
Optimizing workflows and interfaces
Developing common goals and strategies
Developing team culture and team spirit
The following are possible focal questions for a team-development process:
Precisely what are our goals?
What is the weighting given to professional and personal skills in the team? What is the resultant development requirement?
How can we recognise existing potential and utilise it better?
How can we better regulate our collaboration?
How can we resolve disturbances?
It can also make sence to run a team-development-training for 1 or 2 days.
In this training, depending on the situation and the purpose, I use concrete team experiences in the seminar room and outdoors, so as to clarify team behaviour and structures. These findings are then transferred to typical everyday situations for the team.